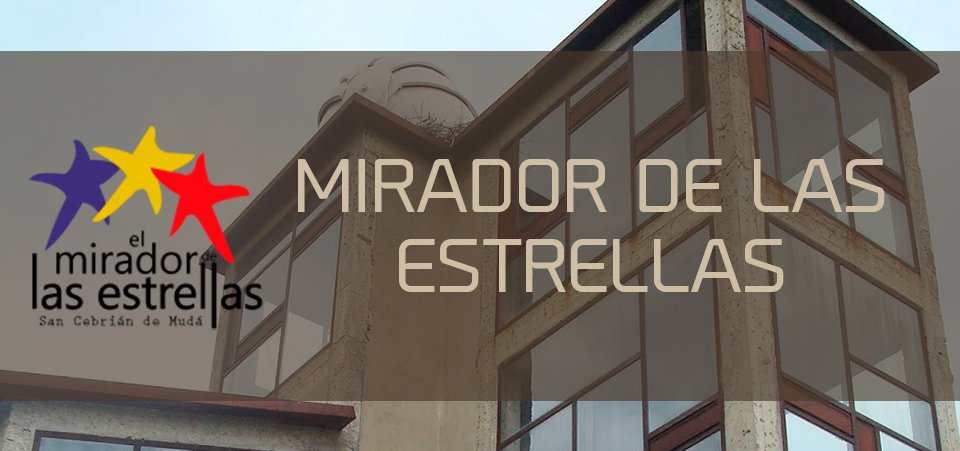 The Star Viewpoint is placed in an old dryer coal back from 1956, which was renovated in 2006 as an astronomical Observatory, allowing its conservation as a meaningful element of industrial architecture. It is intended to show the visitors the history of the mining area and to help them understand the work of the miners.
EQUIPMENT:
Galactic Dome of Fiberglass.
Telescope MEADE RCX 400 12"
Binoculars 25×100 Hioptic con trípode
Set de oculares (MEADE S. 5000 (40, 26, 14 y 9 mm); William Optics: WAN 20 mm (66º), Swan 9 mm (72º), SPL 12.5 y SPL 6 mm (55º))
Telescope MEADE S/C 2×90 – LNT 8″
Computer, projector with screen
Vinyl umbrella of 3 meter diameter, on wich there will be showed different projections, like the planetarium
and Projector LEDS
Automatic bathyscaphe
Slides
Giant Sundial
The Viewpoint is one of the most important sites in Mundominer Leisure Park.
TOURS
Will be scheduled for all audiences, ideal for primary and secondary education, adult education centers, cultural associations, other associations and groups. The visit will be made only by the night.
Night Visit
Visit The Visitor Center
Planetarium
Audiovisual Projections
Live Telescope
Night observation programs may take one afternoon and part of the evening. Visitors can combine itineraries with the observation of the stars from the sky. The evening session also has two variants: sessions on nights of full moon and sessions in new moon. On full moon nights and all those between the Crescent and the Quarter moon, our satellite emits such brightness that turns off from the rest of the objects in the sky, so observation can go to the brightest objects, such as planets, stars, near clusters and, of course, the moon. Instead the nights of new moon (also those of weak Moon between the shrinking and growing), make viable the contemplation of objects more weak and distant galaxies, nebulae, or globular clusters...
Prices
Ten to fourteen people: 15€/people
Fifteen to twenty people: 10€/people
More than twenty people: CONSULT
The visit to the Mirador is only done under reservation
Everyone entering the viewpoint of the Stars have an accident and liability insurance.